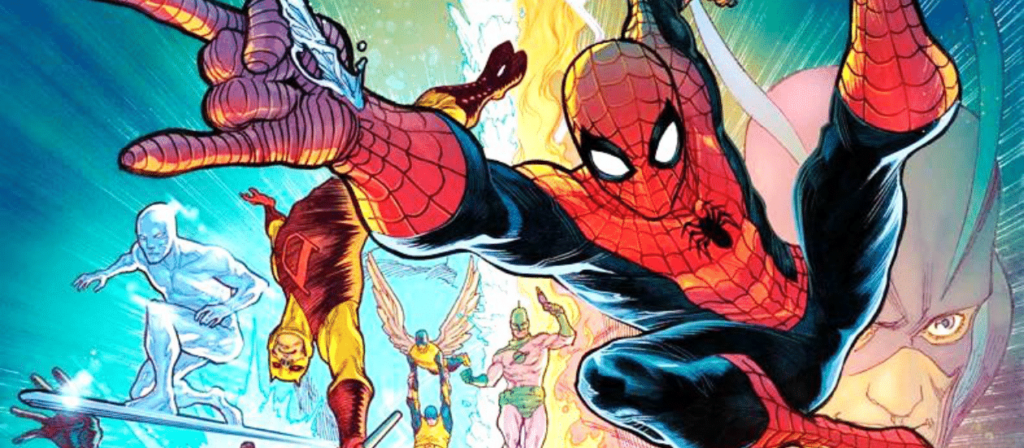 29-08-23 | It's been 84 years since the release of Marvel Comics #1, the very first comic book released by Marvel founder Martin Goodman. To celebrate Marvel's birthday the company is releasing a special issue of Marvel Age, proudly claiming to be the 1000th issue. It isn't, of course, but who cares. It's great marketing from one of the great comic book publishers. And we congratulate them on finding continued success in their ninth decade of operation!

Marvel Age #1000 will celebrate the classic era of Marvel Comics as launched by Stan Lee in the 1960s. 'This massive commemorative issue includes contributions from some of the most storied creators in Marvel history, as well as a few surprises, as the classic days of Marvel are explored in depth' teases Marvel. The 92 page special will feature Spider-Man, Daredevil, Thor and the Silver Surfer. Joining them will be the original X-Men and the classic incarnation of Captain Marvel.

The Human Torch, who debuted in Marvel Comics #1, naturally joins the team. 'The groundbreaking issue opened the doors to the Marvel Universe for the first time ever, creating a tapestry of super heroes and stories that have gone on inspire generations of fans around the world. The stories featured in Marvel Age #1000 will be a grand tour of the Marvel mythos with stories that explore the classic days of Marvel in exciting new depth!' So delve into classic Marvel several days from now. An issue you won't want to miss!