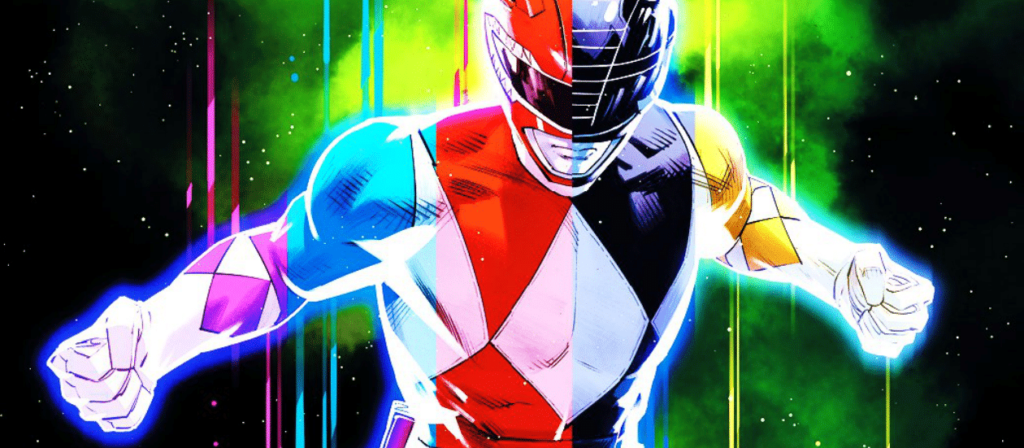 24-08-23 | Three decades after the Mighty Morphin Power Rangers debuted on our screens, BOOM! Studios celebrates their legacy in an incredible anniversary comic. An alternate incarnation of Tommy Oliver, first the Green later the White Ranger, is the catalyst for the main story. A vintage backup tale completes the package. And if comics are not for you, Netflix reunites the classic Power Rangers in a special called Once & Always.

Editor Allyson Gronowitz commented that 'this is without a doubt an oversized celebration of Power Rangers for fans, writers and artists who are true fans themselves. It is an enormous cross-section of Power Rangers storytelling with amazing brand new stories, and a couple of fan-favorite older ones. If you grew up with any season of Power Rangers, this is our gift to you!'

When Power Rangers first aired in 1993 it had all the makings of a one-day-fly. Surely simplistic stories and a lot of hype could not carry a franchise like that? Nevertheless, the Rangers are still going strong, attracting new fans every decade. Mind you, the Japanese Super Sentai have been a success since the 1970s. Power Rangers is essentially a Japanese show with added footage for American (and thus worldwide) appeal. What works in the East works in the West, it seems. Celebrate the 30th anniversary along with BOOM! next week.