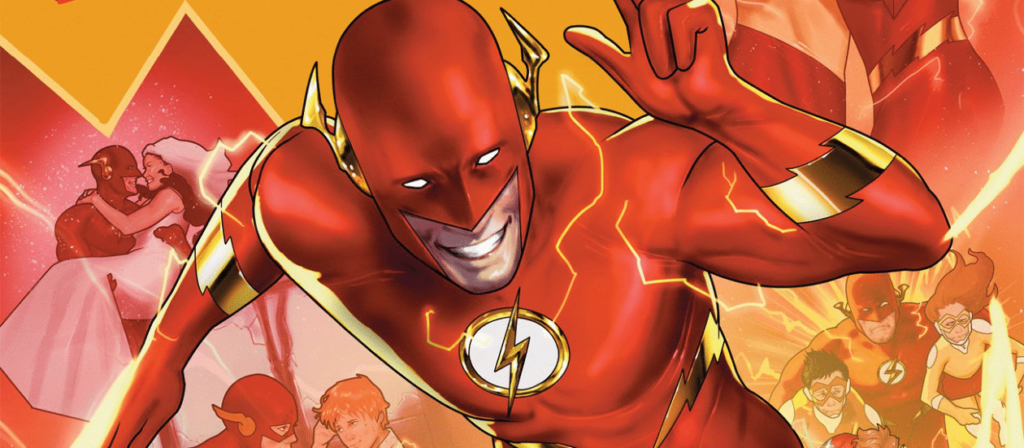 30-05-23 | The Flash hits an incredible 800 issues next week! A milestone in the character's long and colourful history! And it's a memorable issue in more ways then one: The Flash is closing up shop. After hundreds of adventures the magazine is to be relaunched in September, tying into the upcoming Dawn of DC storyline. The Flash #800 features five fabulous stories by DC's finest, including celebrated headwriter Jeremy Adams and Flashpoint author Geoff Johns.

This anniversary issue continues to focus on Wally West, who has been the primary Flash for a couple of years now. West was introduced in the wake of Barry Allen's apparent death following Crisis on Infinite Earths. Although popular with readers, Barry casts a long shadow over Wally's incarnation of the Flash. Having the 800th issue celebrate Wally West is a testament to the character's staying power and outgoing head writers' Jeremy Adams fantastic work.

The Flash #800 contains Don't Come to Central City featuring the Joker, The Max In The Mirror, featuring Max Mercury, Flash Family featuring Barry Allen, Blitz Back featuring Hunter Zolomon and Between Me and You featuring Mirror Master. The Flash #800 is the end of an era in every sense. But knowing DC Comics, there is a chance the series will revert to its classic numbering at a later point. So keep your fingers crossed, perhaps we'll be celebrating a 1000th issue in a few years' time!