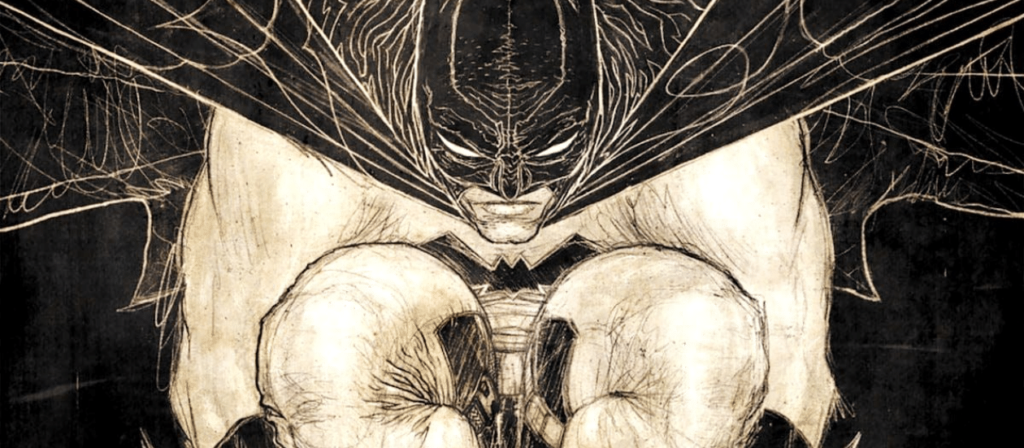 12-09-23 | You'd think by now all the great Batman stories would have been told. And then Rafael Grampa comes up with a deliciously twisted tale called Batman: Gargoyle of Gotham. This two part DC Black Label story dramatically shifts the way Batman operates. In Gargoyle of Gotham, Batman says goodbye to Bruce Wayne and decides to fully inhabit the role of the Bat. Abandoning his roots has dark repercussions, which you won't want to miss.

'Batman makes a definitive choice—to kill off the Bruce Wayne identity for good and embrace the cowl full-time. But though he knows the streets of Gotham, Batman will soon come to find that he hardly knows himself. A serial killer is on the loose, and while the murder victims seem random at first, every clue draws Batman closer to the terrifying truth—that they are all connected, not just to each other … but to him.'

Artists have experimented with Bruce Wayne's duality before: is Bruce Wayne the mask that the Batman wears or vice versa? A question often posed, but never before has Wayne been so explicitly abandoned. 'Batman will have to contend with the very nature of evil—including that which lurks inside in the darkest corners of his own heart—to face what's coming for his city.' Writer and artist Rafael Grampa offers a bold and gothic Batman adventure, the first chapter of which you can experience next week.