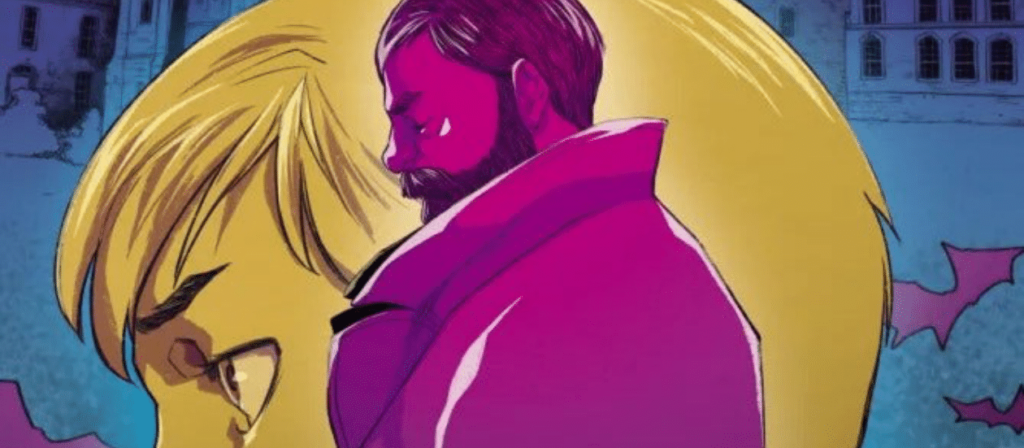 16-03-23 | Dracula author Bram Stoker turn over a new leaf next week. In AfterShock's later comic series the famed Irish horror author takes on ghouls and goblins of all shapes in sizes. Bram Stoker Monster Hunter will shift back and forth between Stoker's youth in Ireland and his work as a theatrical agent in London decades later. And as if one legendary writer wasn't enough, the series will also focus on Oscar Wilde, flamboyant author of The Picture of Dorian Gray.
The idea of placing Victorian authors in a fictional gothic setting is not new. Edgar Allan Poe, H.P. Lovecraft and many others have all faced their own creations in films, books and video games. The concept, frankly, is becoming a little stale. Bram Stoker Monster Hunter promises to be different for several reasons. The writing team behind this horror series, Olivia Cuartero-Briggs and Adam Glass, have previously worked on the glorious Mary Shelley Monster Hunter. This impressive gothic tale skilfully blended fact with fiction, and Bram Stoker Monster Hunter is sure to do the same.
Cuartero-Briggs and Glass also play with the rumour that Stoker was a closeted gay man. Part of the story will revolve around the infamous Oscar Wilde trial of 1895, which resulted in Wilde being sentenced to two years hard labour for being openly homosexual. Bram Stoker Monster Hunter promises to be far more than a mere monster series!