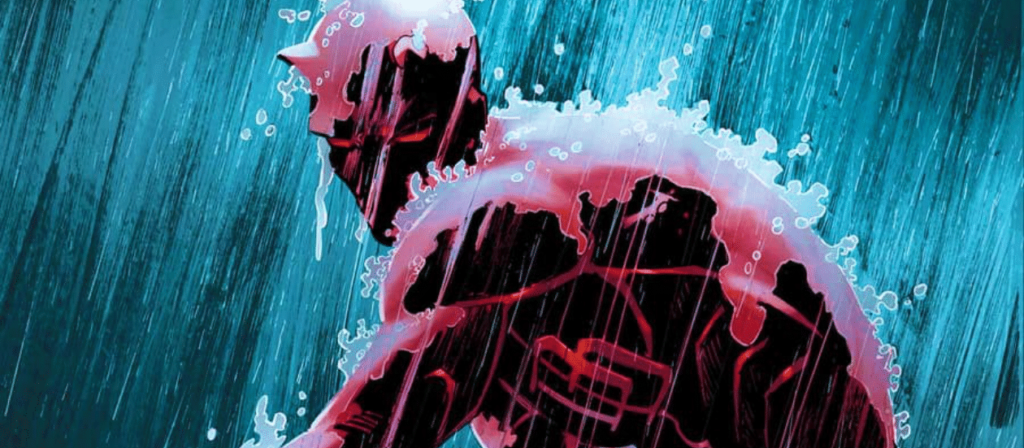 05-09-23 | Daredevil is back! One of Marvel Comics oldest and most highly regarded superheroes is given his very own comic series once more. In the pages of Daredevil, blind crimefighter Matt Murdock will take on corruption and police brutality in New York City. Fed up with the way Hell's Kitchen is being treated, Daredevil wages war against the men and women he once considered his allies.

Remember Elektra? She's still madly in love with Matt, but the feeling is fading. Murdock's war against corruption is alienating the people closest to him. 'The new era of Daredevil starts here! Industry stars Saladin Ahmed and Aaron Kuder have laced up and entered the ring, ready to take Matt Murdock on a knockout of an adventure! All delivered in the Mighty Marvel Manner!'

Ahmed and Kuder are supported by John Romita Jr., who has created some breathtaking covers for this four part series. The artwork in reminiscent of Frank Miller's graphic novels, who catapulted Daredevil to new creative heights. Miller revitalized the character in the 1980s, which makes Romita's approach for this upcoming resurgence all the more fitting. Experience the new Daredevil next week.