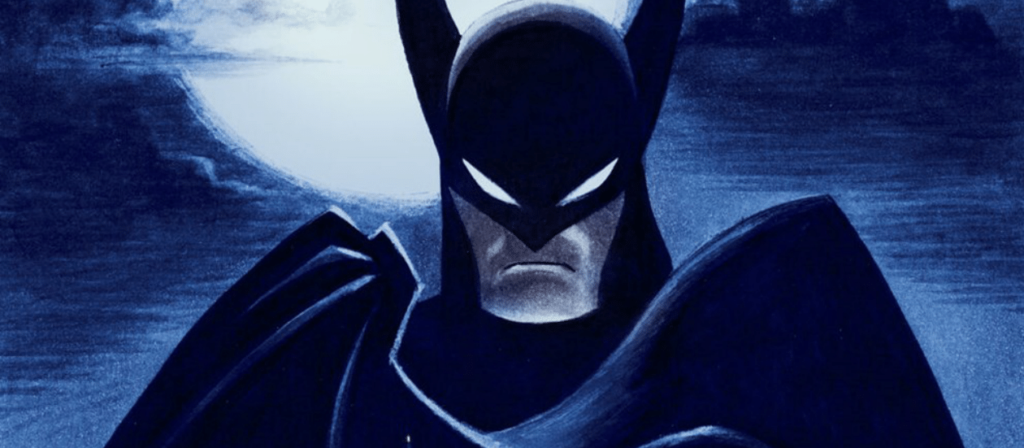 10-03-23 | Batman: Caped Crusader is coming to Amazon Prime! The brand new animated show was to be produced for HBO Max, when it was abruptly cancelled last year. The series follows in the footsteps of the seminal Batman the Animated Series, considered by many to be the definitive media depiction of the Dark Knight.

HBO's loss is Amazon's gain. With Bruce Timm at the helm of animated Batman once more Caped Crusader is bound to be a winner. The show is to be a prequel of sorts to the classic 1990s cartoon. Early artwork reveals a style reminiscent of Batman's 1939 debut in Detective Comics. This evocative classic look was also used in the 75th anniversary short Batman: Strange Days created by the same team, which might give us a taste of things to come. The short can still be seen here at DC's official YouTube channel.

It is unclear whether Kevin Conroy, the voice of Batman since the early 90s, has recorded any material for Batman: Caped Crusader. The voice actor sadly passed away in late 2022. Despite of this, there is a lot to look forward to. In the wake of Batgirl being cancelled and The Flash controversies, it's a minor miracle the series will see the light of day. A cause for celebration, indeed! Bring on the bat!