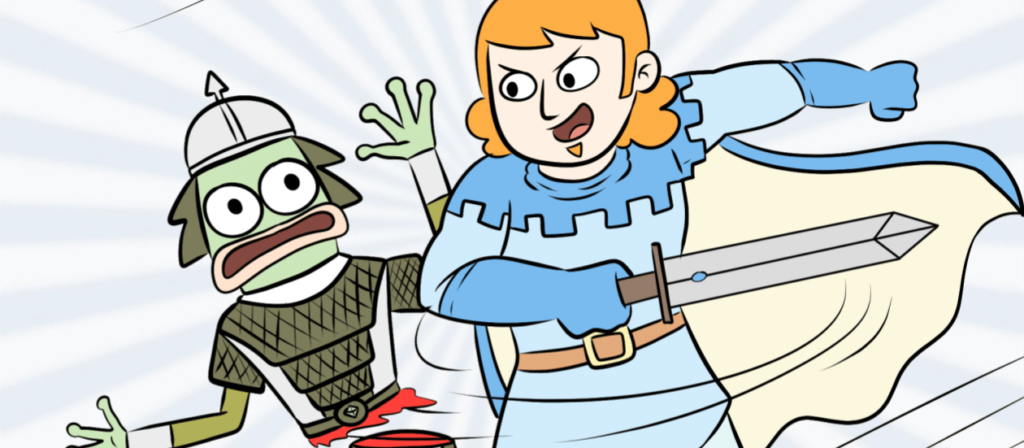 05-04-23 | A brand new comic series is coming to Peter Pan Comics! Ride into adventure with Count Floris, the brave medieval adventurer, who attempts to reclaim his father's former territories. Along the way he'll face werewolves, frogmen and hideous snake monsters. Good old fashioned comic book fun, right here at Peter Pan Comics.

The name Floris will be familiar to Dutch readers. The landmark television series Floris launched the careers of both Rutger Hauer, who portrayed the swashbuckling hero, and Paul Verhoeven, who went on to direct Robocop, Starship Troopers and Total Recall. Though definitely inspired by the series, Count Floris takes a distinctly different route. It's an excitingly innocent travelogue about magic and monsters, in the tradition of classic European adventure comics.

So polish your boots and mount your horses. Next week, Count Floris will take you to a simpler time. Full of old fashioned heroes, damsels in distress and creatures from every corner of the underworld. And be sure to check out Cosplay Girl, who's currently having her own share of trouble with a sneaky sorceress. Also available is Steve Ditko's The Conquered Earth. A real treat for lovers of classic sci fi. If it's free web comics you want, Peter Pan Comics has you covered for years to come!