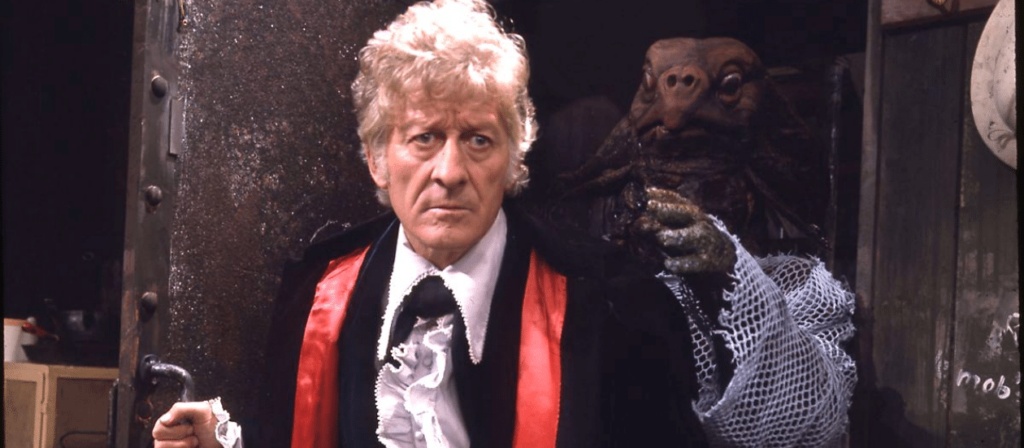 11-03-23 | A mere week from now the BBC will release it's latest classic Doctor Who Blu-Ray set. Season 9 was first broadcast in 1972 and was the third to feature Jon Pertwee in the title role. Vintage Doctor Who packed with excitement! It features the return of the Daleks after a five year absence and two appearances by the original Master, Roger Delgado. Other highlights include the debut of the Sea Devils and the ever reliable Brigadier Lethbridge-Stewart in his absolute prime.

Doctor Who fans are once again being spoiled rotten when it comes to bonus features. Besides including all the extras present in the impressive standalone DVD releases, this set features several brand-new documentaries well worth seeking out. These include location visits with the Doctor's trusty companion Katy Manning, profiles of director Michael E Briant and stuntman Stuart Fell, plus another hilarious instalment of Behind the Sofa.

As cool as the bonus features are, it's the serials that are the main attraction. The set includes 26 episodes: Day of the Daleks (four parts), Curse of Peladon (four parts), The Sea Devils (six parts), The Mutants (six parts), and The Time Monster (six parts). See Jon Pertwee come face to face with Daleks, Ice Warriors, Sea Devils, The Master and sexy Ingrid Pitt. So grab your sonic screwdrivers and travel back to 1972. An unforgettable slice of Doctor Who well worth owning.