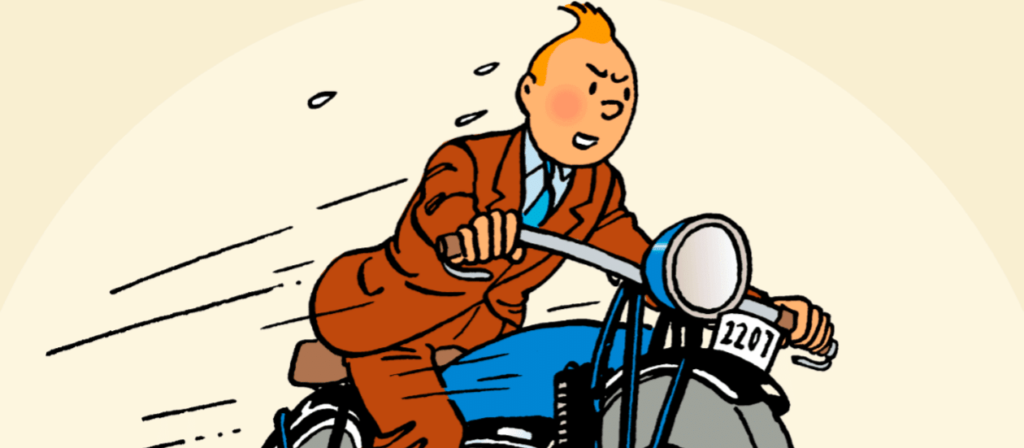 30-09-23 | One of the most influential comic book heroes is back … though not quite in the form you might expect. To celebrate the 77th anniversary of Tintin magazine, publishing house Le Lombard is set to release a single celebratory issue of the landmark periodical. So why celebrate its 77th birthday rather than the upcoming 80th? Because Tintin has always been billed as the adventure magazine for ages 7 to 77, the very age Tintin has now reached!

Those who are unfamiliar with Tintin magazine, which folded in 1993, wrongly assume the weekly publication was devoted exclusively to the characters of Tintin, Captain Haddock and all the others. Tintin appeared continuously from 1946 through 1962, after which artist Hergé slowed down his output. The final Tintin adventure to be serialized, Tintin and the Picaros, ended in 1976. Hergé would not allow his characters to be revived after his death. Consequently, Tintin and his friend will not appear in the one-off revival.

Throughout the years many seminal European characters have appeared in Tintin magazine, including Blake & Mortimer, Michel Valliant, Suske & Wiske and Thorgal. All of these characters will reappear in the special anniversary edition, which features an attractive mix of young creatives and veteran artists. Tintin will be available in French and Dutch, though the Dutch version only features half of the content published in the French edition. No English version has been announced at present, though we're sure it's nothing personal.