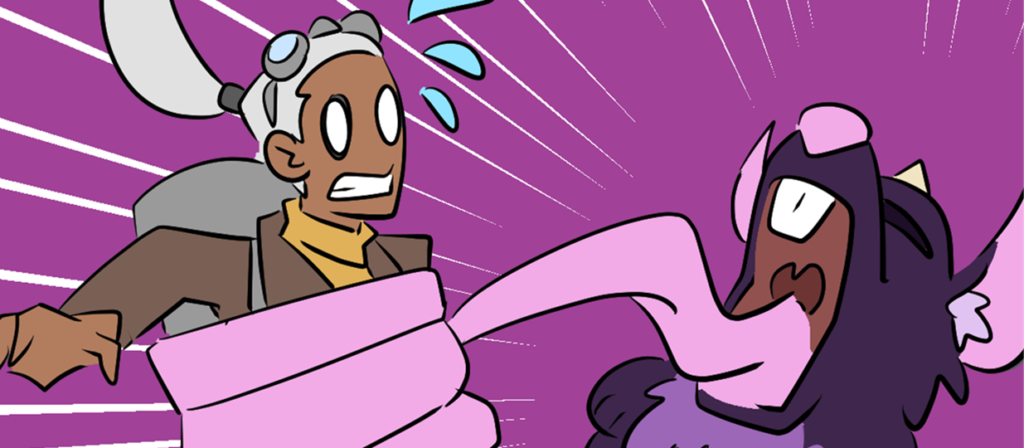 29-06-23 | Next week a brand new free webcomic comes to Peter Pan Comics! And boy is it a good one! Travel with us to the outer corners of the universe to meet Saxma, the Exterminator. Without a doubt the finest cockroach killer in the galaxy. Mind you, these cockroaches are eight foot tall and talk back to you. No wonder Saxma has an attitude!

The Exterminator is sci fi like you've never read it before, beautifully drawn by Jobson Chagas based on scripts by Tim Aarts. It's funny, silly and maybe even slightly corny. All the things that make webcomics great! And it's available right here at Peter Pan Comics, absolutely free of charge! Why not check out our other science fiction comics, while you're at it? Vintage stories like The Conquered Earth and Run, Martian, Run are still available for lovers of classic space adventures.

Want something more refined? Also out next week is the first episode of The Widow's Lover. A classic horror story by Batman-artist Carmine Infantino. Deliciously gothic and filled with melancholy imagery, The Widow's Lover is one of those feverish tales you're not likely to forget any time soon. The Exterminator, The Widow's Lover and good old Bolt-Man & Volt-Girl … it's the Peter Pan Comics' way of spoiling you rotten!