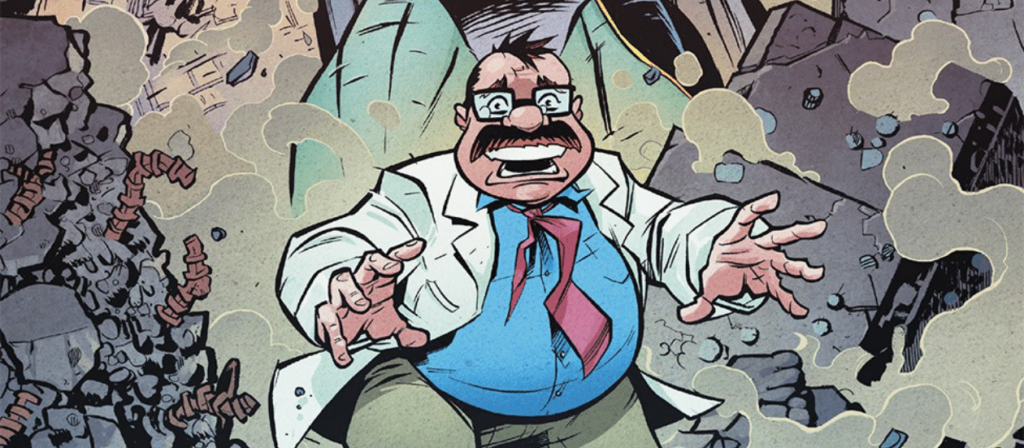 15-08-23 | Image Comics continues their tradition of deconstructing the superhero genre and twisting it into new shapes. The Schlub, starting next week, does what the publisher does best. In this three part story a regular joe swaps bodies with the worlds greatest superhero. What happens when a frustrated and petty dentist is given divine powers? Seek out issue one of The Schlub next week to find out!

The Schlub deals with failing dentist Roger Dalton and the opportunity of a lifetime. Not only will he take on the evil sorcerer Wyrm, he'll also abuse the situation to mess with the life of his ex-wife. A deliciously twisted tale from writers Ryan Stegman & Kenny Porter, who teamed up with ace artist Tyrell Cannon and other illustrators for this special release.

Stegman explains how The Schlub was delayed for several years. 'It was approved and I had started work on it when Marvel came along and asked me to do a little book called Venom. I couldn't say no, but I couldn't shake this idea of the superhero that just can't do the right thing. So I asked my buddies Kenny, Tyrell and John to help me make this book a reality and here we are!' And so finally The Schlub sees the light of day! A terrific graphic novel in the Image Comics tradition. Be sure not to miss it.