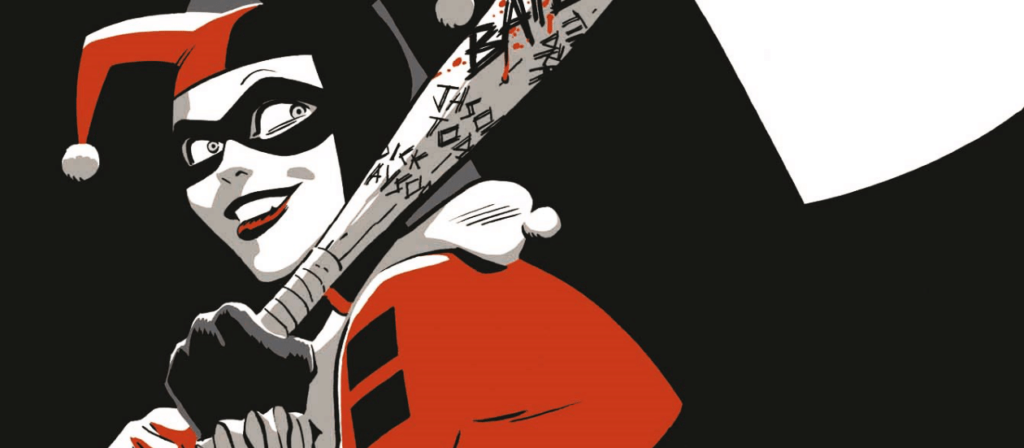 13-07-23 | DC Comics started it. Then Marvel did it better. And now DC reclaims it's reputation as the finest publisher of black and white comics. Harley Quinn is to star in a brand new anthology series, in which established artists show off their incredible illustrative skills. Harley Quinn: Black + White + Redder picks up where Batman: Black & White left off. Quinn will feature in no-less then eighteen quirky classics, beautifully rendered in black, white and red.

'In the debut issue, writer Chip Zdarsky (Batman) teams up with artist Kevin Maguire (Justice League) to send Harley and Poison Ivy deep into the heart of Superman's Fortress of Solitude, while Leah Williams (Marvel's X-Terminators, Amazing Mary Jane) joins artist Natacha Bustos (DC POWER: A Celebration) to spin a story from Harley's past, as a high-flying gymnast with vengeance on her mind!'

Inspired by vintage horror magazines Creepy and Eerie, DC Comics decided to publish a brief series of black & white Batman stories in the late 1990s. The gimmick was swiftly adapted by other publishers, with Marvel in particular releasing many memorable titles. This is not the first time Harley is given the Black & White treatment. Harley Quinn: Black + White + Red ran for seventeen issues in 2020, albeit as digital releases only. The series was subsequently collected in paperback form and is highly recommended.