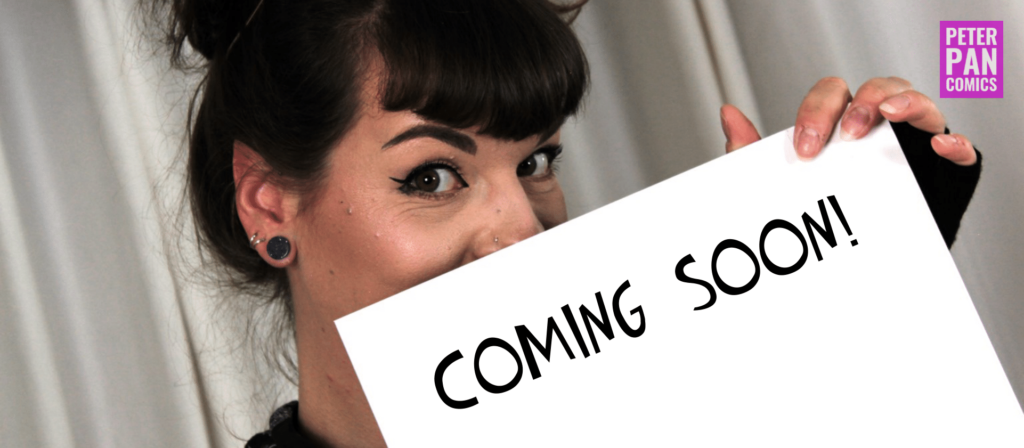 04-07-23 | Like many others, you have undoubtedly been hugely enjoying our cosplay features. Our travels to the Kingdom of Elfia have been warmly received, for which we thank you. Closer to home, Peter Pan Comics will be getting its very own cosplay superstar: none other than Kitty Cosplay! Starting this saturday, you'll be able to follow her adventures through the world of pop culture right here for months to come!

With any luck, Kitty Cosplay will become the face of our website and social media channels. Be sure to follow us on Instagram, Facebook, Twitter, Flickr, Tumblr and DeviantArt for regular updates about our cosplay photos and the latest webcomics. But stick with the site, because that's where you'll find the full photosets of Kitty and her fine-looking friends.

Kitty Cosplay is a fun-loving quirky character. At Peter Pan Comics we are less concerned with intense looks and temptation. We prefer to simply have a good time! Comics are fun, the website is fun and cosplay is fun! An innocent approach, which adds to the authenticity of our Kitty Cosplay series. Visit Peter Pan Comics next week for her first series of photographs!