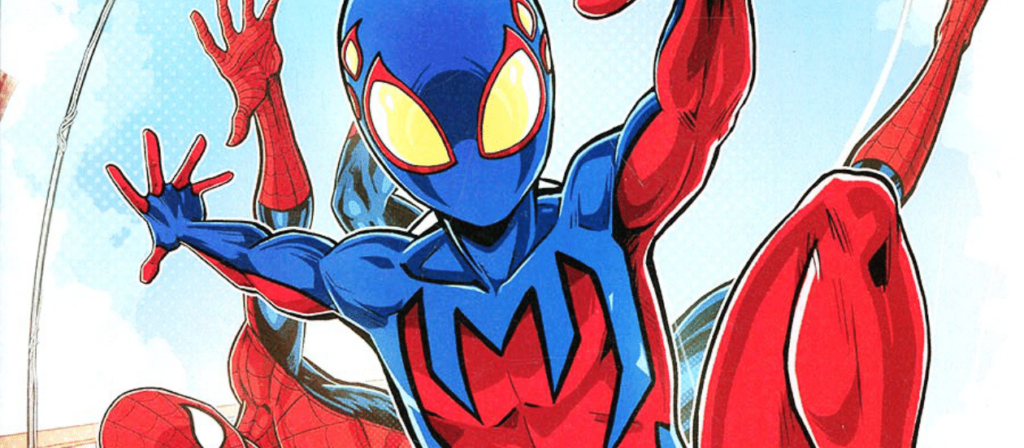 24-10-23 | Batman has Robin, the Captain has Bucky, Spider-Man has … Spider-Boy?! Yes, folks! Marvel adds a new dimension to Spider-Man by teaming him up with a mini-Spidey for him to watch over. The mysterious Spider-Boy launches next week and is sure to turn a few heads along the way. Artist Paco Medina takes on Marvel's latest character with the help of Spider-Man veteran writer Dan Slott.

'Morales, Ghost-Spider, Spider-Man Noir, Spider-Punk, and so many more have weaved their way into the Marvel Universe and into fan's hearts. But none of have been anything like Spider-Boy. Not originating from the multiverse at all, Spider-Boy's been here all along and starred in some of the greatest stories in Spider-Man history! Hasn't he?'

Young Bailey Briggs, also known as Spider-Boy, is presented as an anomaly in the Marvel multiverse. A sidekick for Spider-Man, who has been wiped from history. Why he disappeared and how he resurfaced is a mystery to both him and Peter Parker. Bailey debuted in Spider-Man #7 earlier this year. His very own Spider-Boy series will finally uncover the truth behind his sudden appearance. And if you like Captain America, be sure to check out issue two. Spectacular kid, this Spider-Boy!