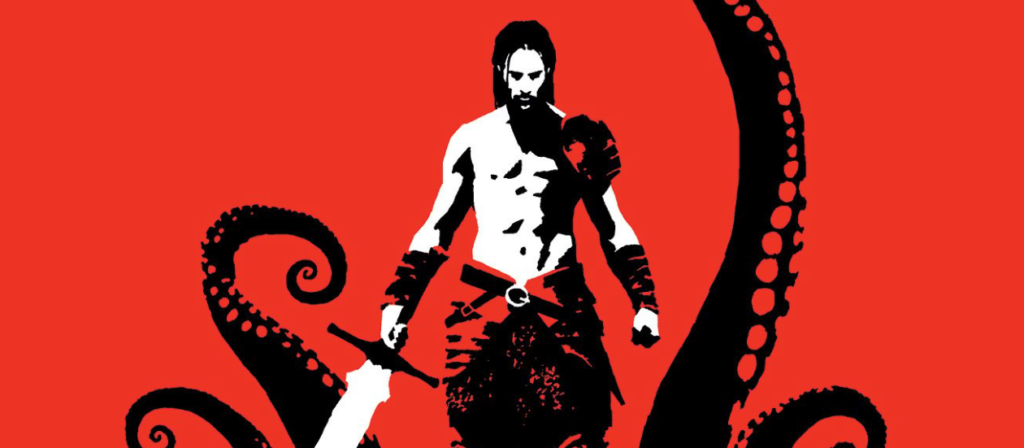 18-07-23 | Trust us, this is not a typo. Nor are we talking about some other Keanu Reeves. You know him as the star of The Matrix, John Wick and Bill & Ted, but to BOOM! Studios he's one of their foremost writing talents. And BRZRKR: Poetry of Madness, released next week, isn't even their first collaboration with Reeves! This mystical adventure was preceded by the acclaimed BRZRKR in 2021.

BRZRKR told the story of a tragic immortal warrior, who pieces together his violent past as the series unfolds. Given that this initial acclaimed series ran for twelve action packed issues, it's curious that Poetry of Madness is a mere one-shot. Who knows, perhaps B (as Reeves' creation is called) will resurface at a later date.

Mind you, BRZRKR: Poetry of Madness is well worth the price of admission, with BOOM! describing it as a love letter to Lovecraftian horror. In Poetry of Madness 'B safeguards the advanced and ancient realm of Atlantis as its unstoppable protector. But a sickly king serves as a symbol for the rot inside. The cracks created by a secret cult might spell a monstrous end for the legendary city, one beyond even B's ability to save.' Keanu Reeves is supported by artist Steve Skroce and colorist Dave Stewart.