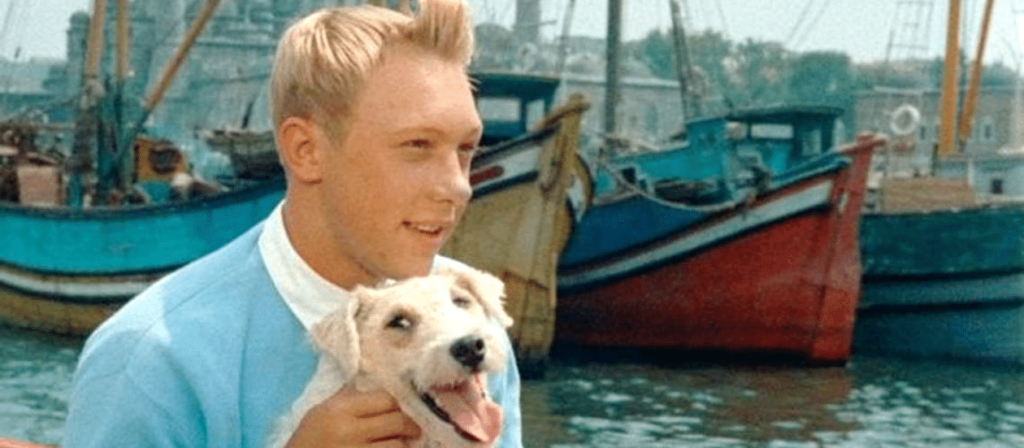 25-05-23 |The two Tintin live action features from the 1960s are finally coming to Blu-Ray. Next week Kino Classics will release pristine restorations of these classic adventure films on both Blu-Ray and DVD. Discounting a crude animated version from 1947, Tintin and the Golden Fleece was the first cinematic version of Hergé's world famous character. The film perfectly captures the spirit and atmosphere of the comic series, featuring Captain Haddock, Prof. Calculus and the bumbling Thompson twins.

In Tintin and the Golden Fleece, Captain Haddock inherits a ship from his former mentor. Despite the Golden Fleece decrepit state, several parties attempt to snatch the vessel, which leads Tintin to believe there's more to the Captain's inheritance than meets the eye. The film plays like a globetrotting boys own adventure novel, with beautiful location photography in Turkey and Greece.

The second film in the set, Tintin and the Blue Oranges, is less stellar. Unable to recapture the magic of the first film, the producers resort to breaking the fourth wall and have little children meet their favorite comic book heroes. It spoils the fun, but might fare better in it's latest restored form. The fine folks at Kino Classics are aces when it comes to film preservation and have pulled out all the stops to ensure that these cult films live up to Tintin's paperbound adventures. A highly recommended collection!