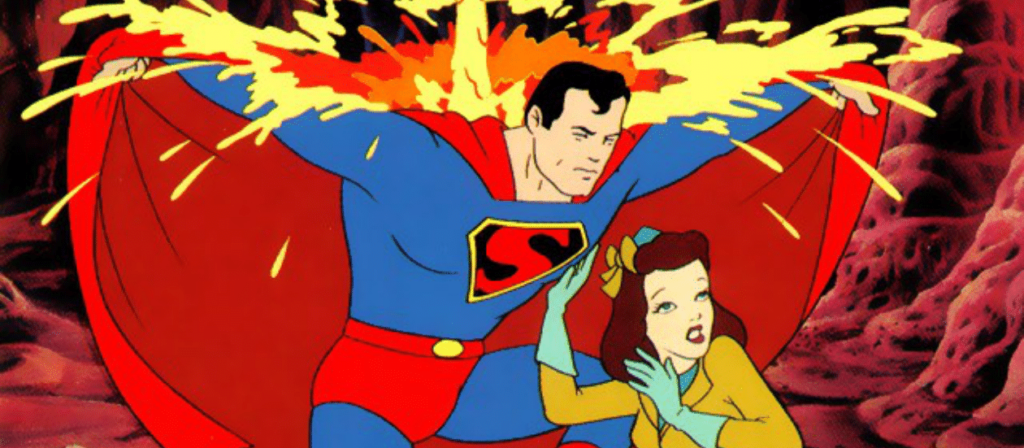 09-05-23 | The iconic Superman shorts of the 1940s are coming to Blu-ray. Max Fleischer's classic cartoons are a milestone in the Man of Steel's early history. More importantly: they are incredibly fun! It's the innocent uncomplicated Superman from the Golden Age of Comics at his very best. The series ran from 1941 to 1943 and brought Superman to a whole new audience.

Max Fleischer was one of the great innovators of animation, who rivalled Walt Disney in the heyday of cinematic cartoons. Like Disney, he believed there was more to cartoons than songs and slapstick. His Superman cycle became one of (if not the) earliest non-comedic cartoon series. The Superman shorts cast a long shadow, directly influencing the comics of the 1940s and inspiring the look of Batman the Animated Series.

These cartoons have never looked better! For years collectors had to contend themselves with grainy washed out public domain VHS copies. DVDs of the Christopher Reeve films featured the restored shorts as bonus features and now Warner has truly given them the attention they deserve. Packed with bonus features, you'll thrill once more to Superman's encounters with the Mechanical Monsters, the Artic Giant, the Bulleteers and even an Egyptian mummy or two. A must have for any comic book fan!