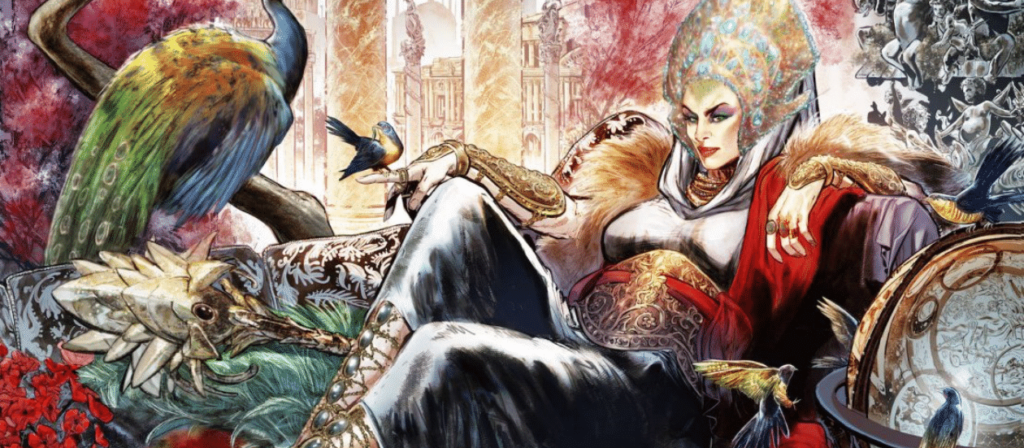 04-06-23 | Breathtaking does not begin to describe the scope of Wonder Woman Historia. Next week, DC Comics releases this Eisner Award-winning graphic novel in a gorgeous hardcover edition. And it's sure to become a must own. Why? Because Wonder Woman Historia tells the mythological origins of Wonder Woman unlike any comic since her inception in 1941.

What the creative team of Kelly Sue DeConnick, Nicola Scott, Gene Ha and Phil Jimenez has created is not your average comic book. Wonder Woman Historia is a work of art that combines the painterly style of Frank Frazetta with the storytelling chops of J.R.R. Tolkien. Writer Kelly Sue DeConnick has blended Greek mythology and DC continuity, resulting in an impressive saga that deals with the creation of Themyscira and the rise of the Amazon women.

This richly illustrated graphic novel deservedly won an Eisner Award in 2022. Given it's scope, Wonder Woman Historia has the power to draw in a broader audience than your average superhero comic. It should appeal to aficionados of fantasy literature and would not look our of place among European graphic novels. It goes to show that the American comic book medium still has the power to reinvent and surpass in itself. Read Wonder Woman Historia to discover what comics are capable of.