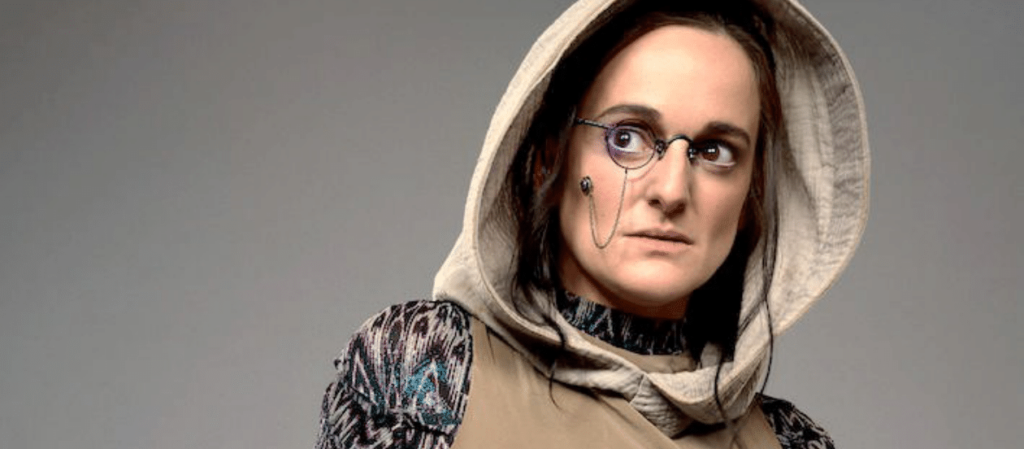 20-03-23 | Earlier today the BBC revealed Doom, a central character in Doctor Who's upcoming sixtieth anniversary celebrations. Rather than featuring in the upcoming television specials starring David Tennant, Doom's Day will be a multiplatform adventure encompassing comics, paperbacks, games and audio dramas. No details as to which incarnations of the Doctor will be involved have been released at present.

The story will follow Doom, played by comedian Sooz Kempner, attempting to outrun Death. 'She can only outrun it for 24 hours. Unless she can find the Doctor.' Each episode will focus on one of those 24 hours, produced by many highly regarded production companies. These include comics publisher Titan, books publisher Penguin Random House and the ever reliable Big Finish. It wouldn't be an anniversary year without one of their great audio dramas.

'Doom's Day is a huge new adventure for the whole Doctor Who universe –' boasts showrunner Russel T. Davies. 'Sooz Kempner's adventures will span comics, audio, a novel, video games stories and more, expanding the world of Doctor Who into brand new territories. Beware the Doom's day, it's coming for us all.' The BBC previously produced a similar multiplatform Doctor Who adventure by the name of Time Lord Victorious in 2020.