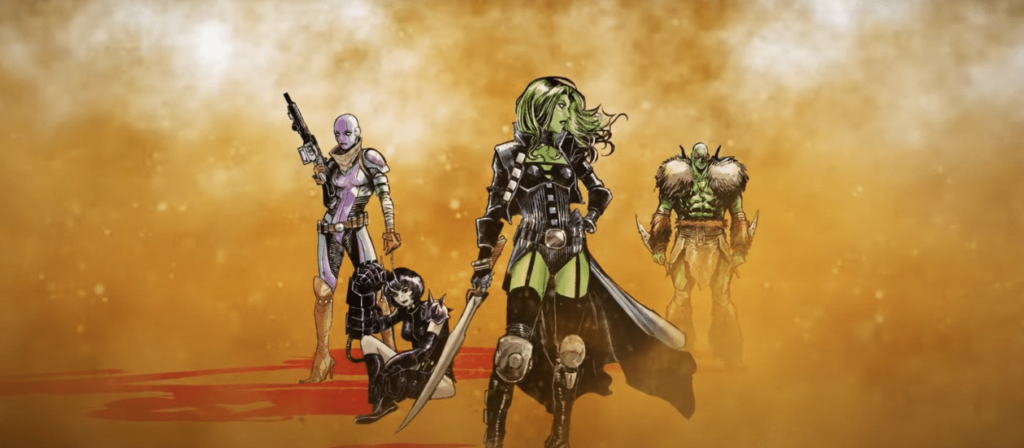 11-04-23 | The third Guardians of the Galaxy film hits theatres next month. And Marvel makes sure comic readers wet their appetite with a slate of stories both old and new. Guardians of the Galaxy #1 relaunches the modern series, while Guardians of the Galaxy by Al Ewing collects some of the finest stories in recent years.

The cover of Guardians of the Galaxy #1 evokes the atmosphere of the spaghetti westerns of Sergio Leone, as does the teaser Marvel put out: 'One year ago, the Guardians of the Galaxy were destroyed. Their optimistic future shattered by the betrayal of one of their own. Now they ride the space lanes of a lawless corner of the galaxy, trying to outrun their tragedy. Can they rediscover their heroism and humanity on the bleakest frontier?'

If you wish to catch up with the Guardians latest incredible voyages the vast trade paperback Guardians of the Galaxy by Al Ewing is the book for you. It collects the full run of stories from 2020 to 2021, spearheaded by writer Ewing. It's a new beginning for Star-Lord and his friends, ahead of what is likely to be the final Guardians entry in the Marvel Cinematic Universe.