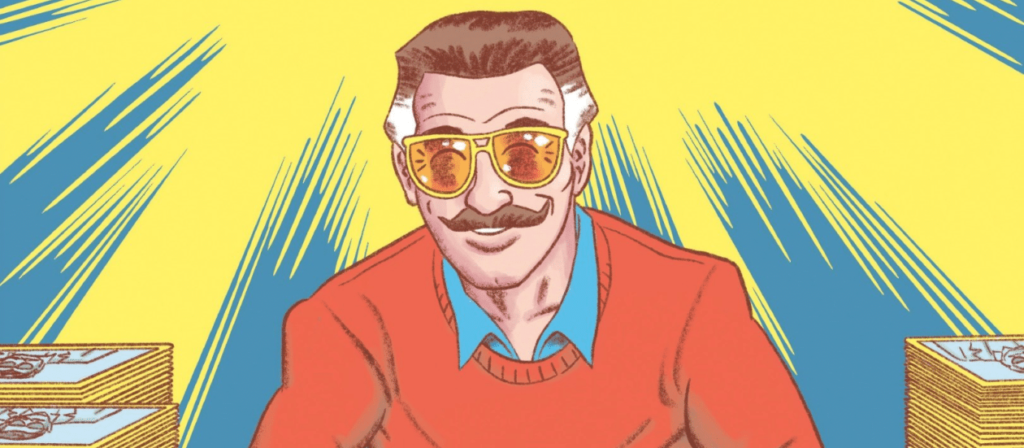 07-09-23 | The men behind Marvel Comics are now celebrated in the medium they helped create. Ace artist Tom Scioli has developed not one but two massive graphic novels which chronicle the lives of Stan Lee and Jack Kirby. Lee was the writer and editor who became the face of Marvel in the 1960s, revolutionizing the superhero genre with his more personal approach to characters. Artist Kirby's artistic life is equally impressive and encompasses far more than the Marvel heroes.

Ten Speed Press presents Tom Scioli's take on the lives of Lee and Kirby in two volumes spanning over 200 pages. Brand new hardcover I am Stan and rerelease Jack Kirby: The Epic Life of the King of Comics are truly auteur titles, as Scioli has crafted these two volumes virtually single handed. The result is highly personal and endearing in the most positive sense or the word. A unique way of experiencing the lives of Stan and Jack, as well as a great introduction to Scioli's artistry.  

Stan Lee's biography I am Stan was teased earlier this year. One of the Free Comic Book Day titles featured excerpts from the larger work. Despite the accessible and innocent style in which the graphic novels are presented, Scioli is not afraid to dig up some dirt. Marvel Comics was not involved with these releases, resulting in two frank and unbiased books. Be sure to get I am Stan and Jack Kirby: The Epic Life of the King of Comics next week. You'll be rediscovering these classic artists and supporting small publishers at the same time!