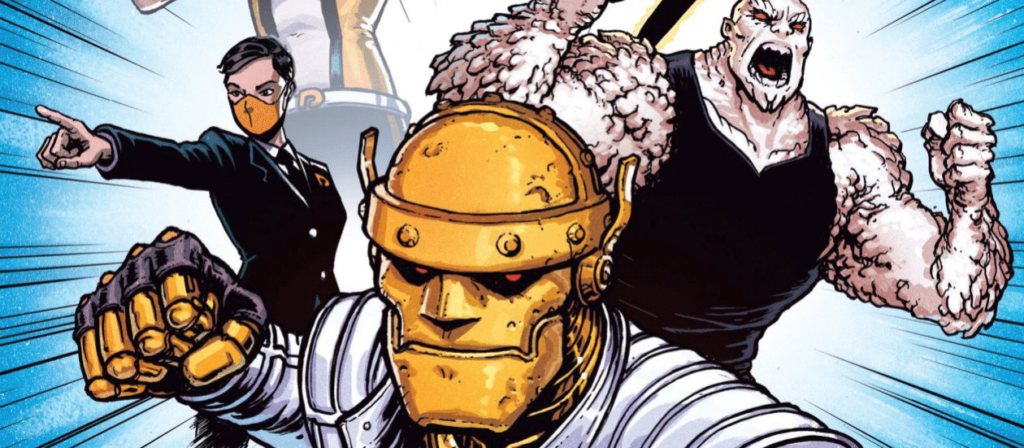 21-03-23 | The DC Universe is full of surprises! Who could have predicted that the Doom Patrol would not only retain it's popularity, but reach brand new audiences year after year as well? The Unstoppable Doom Patrol is the aptly titled latest series to star the quirky superhero team. They were last seen in Doom Patrol: Weight of the Worlds, not to mention their very own HBO series starring Brendan Fraser among others.
In Unstoppable Doom Patrol metahumans are being shunned like they've never been before. The lucky ones hide from society, while the unfortunates are abused by corrupt powers. Enter the Doom Patrol, who are understandably not thrilled by the new status quo. Yes, the influence of X-Men is clearly felt. But it seems only fair, since way back in the early sixties X-Men nicked quite a few of it's best ideas from Doom Patrol in the first place.

Led by the Chief, the current Doom Patrol line-up will feature perennial favourite Robotman, alongside Elasti-Woman, Negative Man, Beast Girl and Degenerate. This new series is available next week. And be sure to check it out the second issue in April, which introduces yet another new team member: the Worm.