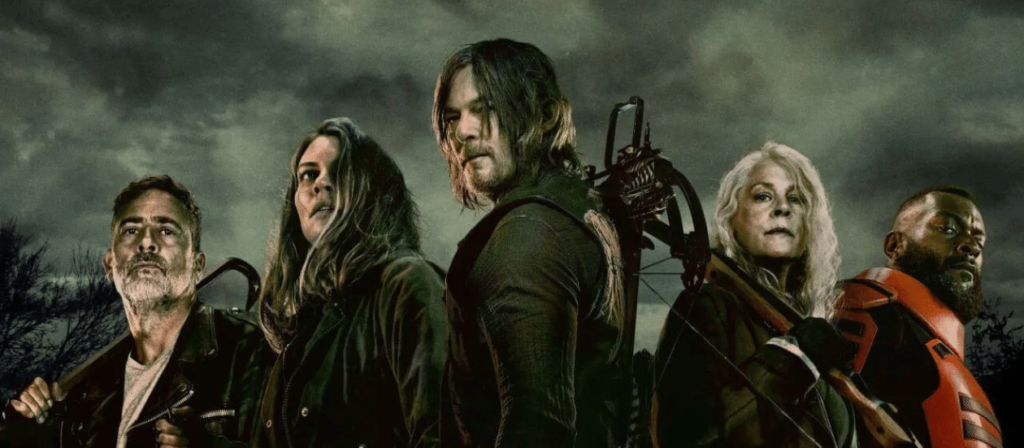 09-03-23 | After eleven incredible seasons, The Walking Dead has finally ground to a halt. Fans can relive the finale of this seminal zombie series on Blu-ray next week. It's farewell to an incredible cast of characters, led by the enigmatic Daryl Dixon as portrayed by Norman Reedus. Although rumours insist that the show might return for a twelfth series, it's unlikely to happen anytime soon. For now series 11 really is the end for Dixon and his crew.
Season 11, also dubbed The Final Season Trilogy, sees the group encounter a society known as the Commonwealth. This community utilizes it's superior equipment to protect thousands of survivors, but as per usual nothing is what it seems. Inspired by the New World Order story arc which started in issue 175 of the comic series, it is a fitting end to a decade of zombie mayhem.

The Walking Dead sprang from the mind of comic book legend Robert Kirkman. Released through Image Comics, the atmospheric series was an immediate hit with readers. The horror comics were adapted for television in 2010. While the first series was a mere six episodes in length, the finale consisted on a whopping twenty four chapters. A record for The Walking Dead, which averaged sixteen episodes per series.