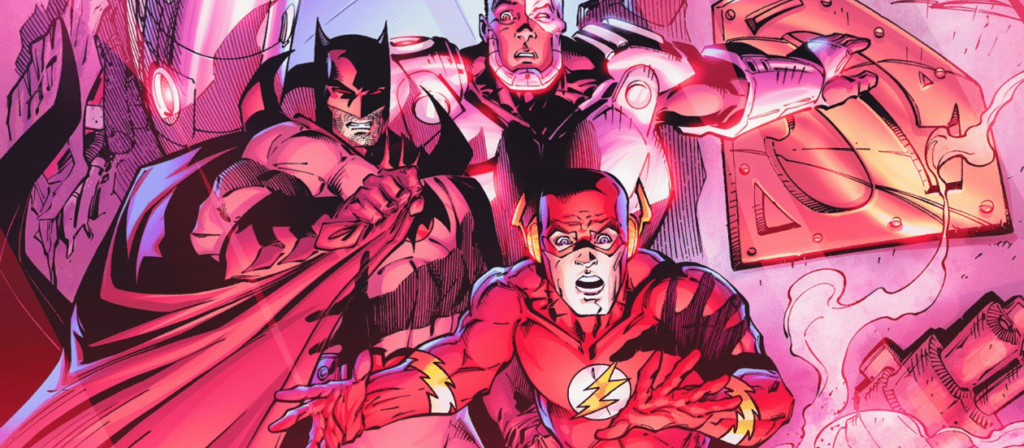 18-06-23 | DC Comics allows readers to rediscover three classic Flash adventures, via a brand new box set. The Flash: The Fastest Man Alive is the perfect primer for the Flash feature film, containing a trilogy of tales related to Barry Allen's big screen blockbuster. Included are The Fastest Man Alive, Flashpoint and the 1989 comic adaption of Tim Burton's classic Batman.

The Fastest Man Alive compiles the miniseries from 2022 by Kenny Porter and serves as a prequel to the new Flash movie. 'When a new threat by the name of Girder emerges in Central City, Barry turns to Batman for advice on training to master his powers. Under the Dark Knight's tutelage, The Fastest Man Alive will have to find a way to defeat this metallic menace or be crushed by Girder's strength!' In addition to this recent yarn, DC Comics offers two unforgettable classics.

Flashpoint is the landmark story which inspired the plot of the new film, in which Barry Allen accidentally travels to an alternate timeline where Bruce's father Thomas Wayne turns into a vengeful Batman, after the murder of his son. The final volume in the set is dedicated to Michael Keaton's incarnation of Batman. The vintage movie adaption features gorgeous artwork by Jerry Ordway. The Flash box set is the perfect way for readers to rediscover the world of DC Comics.

Be sure to read our full length Flashpoint Retrospective to learn more about this classic comic.