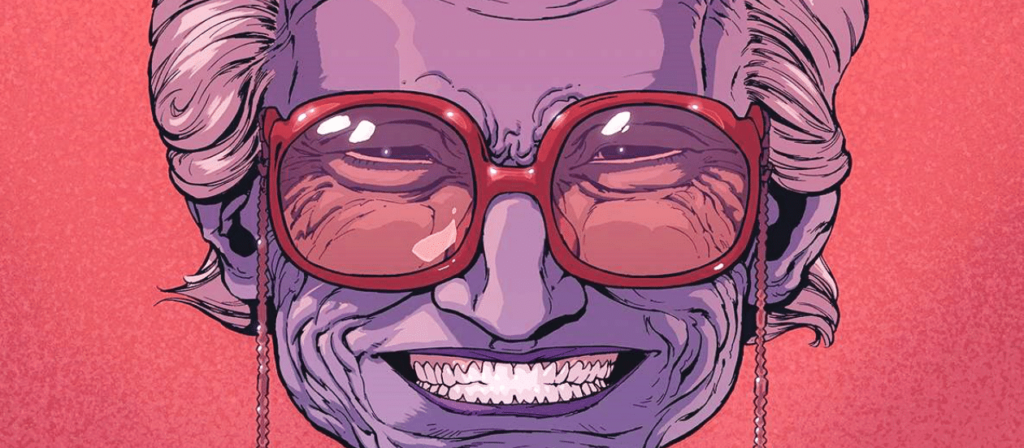 09-09-23 | Wikipedia defines urban decay as 'the sociological process by which a previously functioning city, or part of a city, falls into disrepair and decrepitude.' IDW Publishing prefers to think of urban decay as a kick ass premise for a graphic novel about serial killers happily stabbing their way through a steadily crumbling metropolis. Kill More will take you on a journey to Colonia, which has recently become a hotspot for prolific serial killers.

The men behind Kill More, writer Scott Bryan Wilson and artist Max Fuchs, will take you on a dark and quirky trip to the capital of murder. 'The city of Colonia is suffering from total economic collapse, but worse is the skyrocketing homicide rate. One detective has a dark theory … that the most depraved killers in the country have all moved here to take advantage of the chaos.' A deliciously ghoulish premise, which we're keen to explore as issue one of three hits stores next week.

'As Detectives Aira and Parker work together to try to uncover just how many killers they're dealing with, a bus arrives in Colonia with a terrifying passenger. Meanwhile, more killers get busy doing what they love. It's going to get very, very messy.' Kill More is IDW's latest artistic masterpiece, which competes with the best works by Image Comics and European publishers. And even if it wasn't, you can't pass on a town roaming with serial killers!