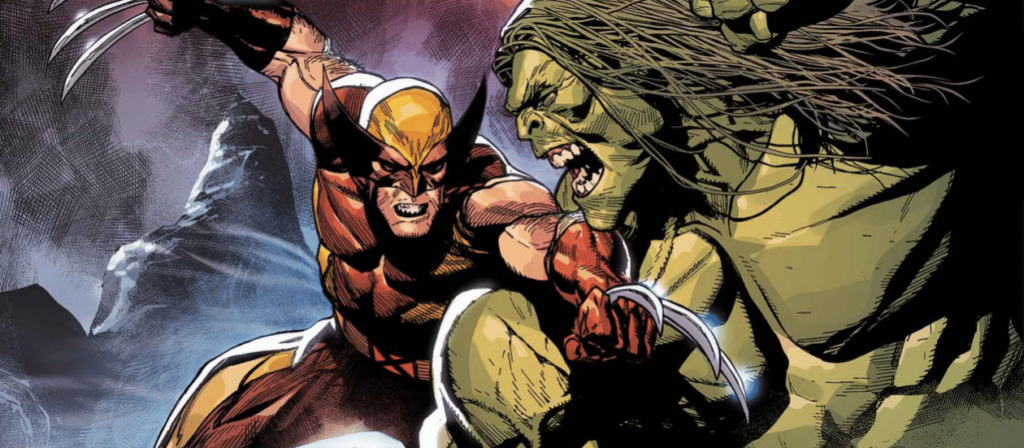 17-09-23 | As the Fall of X storyline rages on, Wolverine meets the Hulk. Either they team up to save the world or they tear each other to pieces. Marvel has yet to reveal which direction Wolverine #37 will be taking these two titans, but it promises to be one hell of a trip either way. Wolverine has been caught up with the Fall of X arc, which threatens to destroy the X-Men once and for all. It's pleasant to be able to focus on one of the most popular X-Men and see these events unfold through his perspective.

In recent years the X-Men storylines have become overpopulated and overcomplicated. This latest story arc is set up to remedy this, but fans are sceptical. There is no doubt, however, that Wolverine is still one of the absolute fan favourites and that his take on the Fall of X should prove to be interesting. Marvel calls it 'the perfect jumping on point as Wolverine's new status quo in the Fall of X kicks into high gear!'

The very next issue of Wolverine will see him teaming up with Captain America and later still Black Panther makes an appearance. Writer Bejamin Percy (who doesn't just write like Wolverine – he looks like him!) is in charge of these team-ups. It all seems a little excessive so soon after the Contest of Chaos team-up stories. Hopefully, Wolverine's personal perspective will set these comics apart from what came before. Pick up the impending issue of Wolverine and reacquaint yourself with the Hulk, the Cap and the Panther.