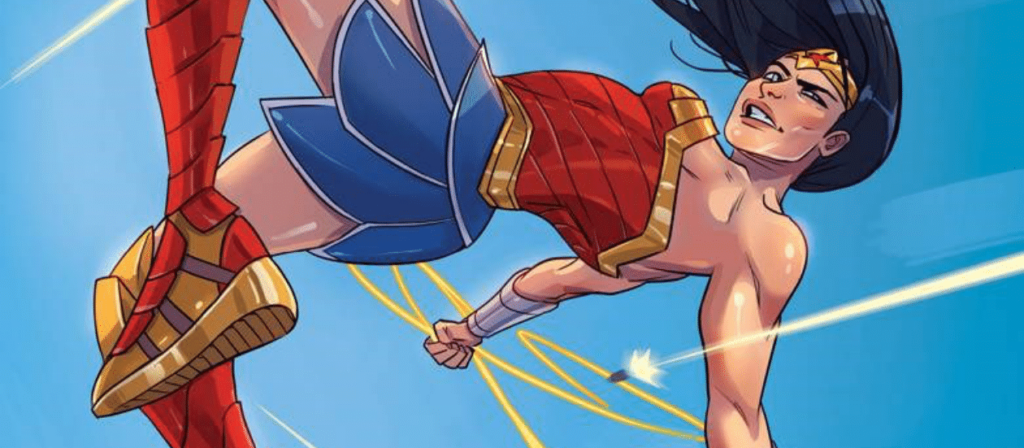 13-06-23 | Hot on the heels of the 900th issue of Batman and the 800th issue of The Flash, comes Wonder Woman! Since it's debut in 1942, 800 stunning issues have been released. A formidable accomplishment for the Goddess of Truth, who is joined by a brand new character in the upcoming story. And not just any character: debutant Trinity, as it turns out, is the daughter of Diana of Themyscira, aka Wonder Woman.

Speaking to IGN, writer Tom King explained how he was inspired by Batman's relationship with his son, Damian. 'It was about Batman having a son, yes, but it was more about this attitude Damian brought and how that played off of Batman and the Robins. It's not enough to just have a generic daughter of Wonder Woman. She has to be a character, she has to have weaknesses and strengths and a personality that can play off her brothers and her mother.'

Some readers might recall Fury, an alternate incarnation of Wonder Woman's daughter, who was wiped out in Crisis in Infinite Earths. A similar event, the Dawn of DC, is about to reboot the DC Comics continuity once more. Wonder Woman #800 will be replaced by a fresh series starting with Wonder Woman #1 in September of this year. Naturally, Trinity is expected to be a large part of the new continuity.