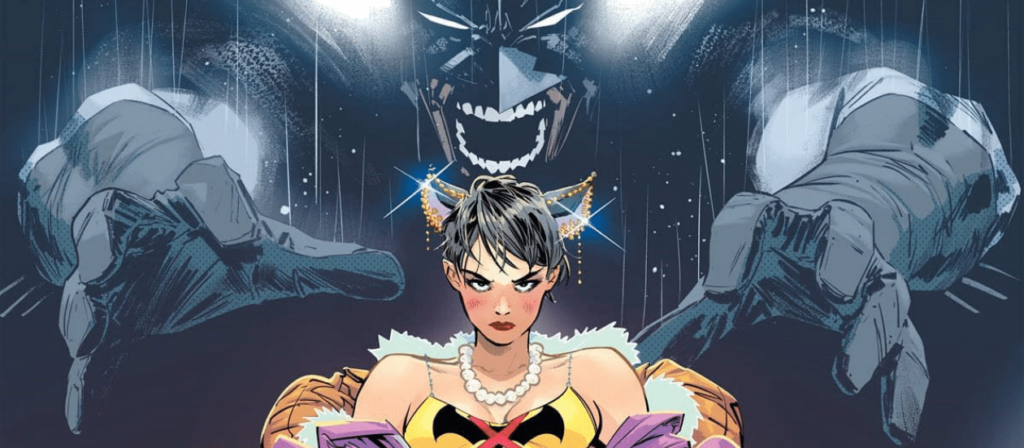 31-08-23 | In recent years the enigmatic Catwoman has become far more than a mere supervillain for Batman to deal with. Since the 1990s she has been steadily transforming into his ally and perhaps even an equal. Well, Catwoman might be dethroning the Dark Knight as the King of Gotham City soon. The Gotham War erupts in a new eight issue story arc which pits the Bat and the Cat against each other. By the end of the series, we'll know who truly rules the streets of the city.

'A coordinated effort in Gotham has led to a reduction in violent crime, but at what cost? Villains scatter as their lives begin to crumble under a new regime. And as Batman recovers from his epic battle through the Multiverse and the horrors of Knight Terrors, one name runs through his mind. One name at the heart of this new, safer Gotham … Catwoman.'

Writers Chip Zdarsky, Tini Howard and Matthew Rosenberg smash the Batman Family to pieces. They present Batman and Catwoman as the ultimate saviours of Gotham City, be it with different points of view. It's up to the readers to decide which one of them is right. As for the Batman Family, they have a hard time deciding which crusader to follow. Even Nightwing, Batman's first ever ally, will battle his former master in issue Batman #138. The prelude Batman / Catwoman : The Gotham War is out now.